Over 1000 Happy Customers

Express Delivery Available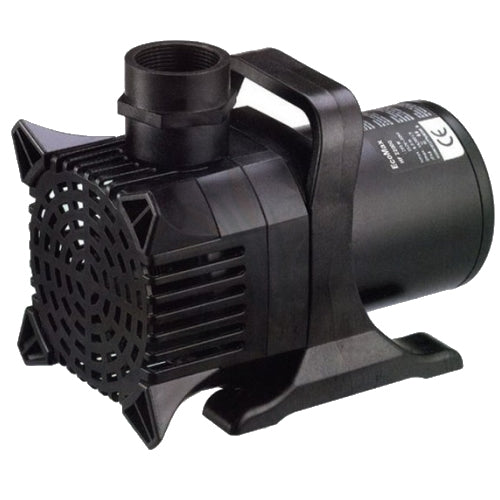 Aqua-Forte P-35,000
Original price
£349.99
-
Original price
£349.99
AQUAFORTE P 35000
These High Pressure pond Pumps are Suitable for both horizontal and vertical use.
The P series are High Pressure Pumps and have extra strong head pressure.
A High Pressure Pond Pump that are competitively priced.
The Pond Pump range, are dirty-water pumps for water gardens, waterfalls, fountains, filters, etc.
The Pond Pumps will pump solids up to 6mm.
Ecomax Range Of P Pond Pumps are also suited for dry application (inlet must be under water level)
Ecomax P Series Ð Model Lph Watts Max Head Inlet / Outlet
P Ð 15000 15000 290 6.5 2 inch / 1.5 inch
P Ð 20000 20000 420 7.5 2 inch / 1.5 inch
P Ð 25000 25000 520 8.0 2 inch / 1.5 inch
P Ð 30000 30000 660 8.0 2 inch / 1.5 inch
P Ð 35000 35000 660 8.0 2 inch / 1.5 inch
P Ð 40000 40000 1000 8.0 2 inch / 1.5 inch"
Is delivery free?
We offer free delivery on the majority of our products over £50. This excludes live fish and bespoke filters. Delivery to UK mainland addresses is £3.95 as standard, or £6.95 for express.
How do I return a product?
Get in touch via email or phone and let us know your problem, we will then help as much as possible. A postage address will be given for you to return the product back to us, and postage will be refunded where applicable to our terms and conditions, which are in line with consumer rights.
At Steel City Koi, we offer a wide range of safe and secure payment options when shopping with us.
Accepted payment methods:
Debit/Credit Cards (Inc American Express)
BACS (for faster dispatch of products) please get in touch for this
Cash upon collection *only for live fish
Pay Later options currently include Klarna and Clearpay