Green Reset 100 Pressure Filter
Sicce Green Reset 100 Easy Clean Pressure Filter (Including 25 Watt UVC)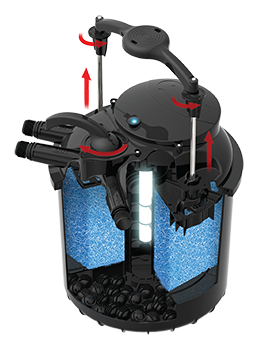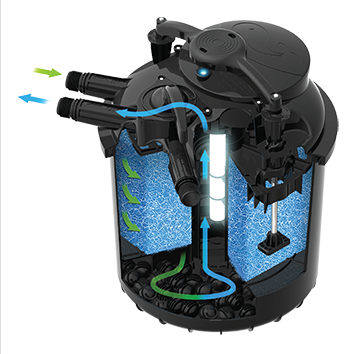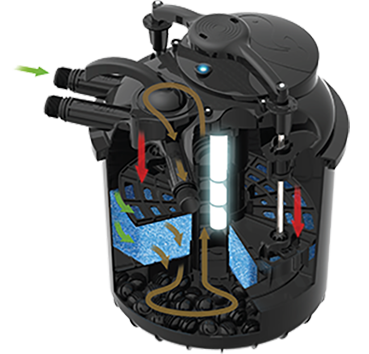 A brand-new, patented cleaning solution for tiny pressure filters!
UV, biological, and mechanical cleaning processes.
To ensure clear pond water, the water is driven through sponges first (mechanical filtration), followed by bioballs (biological filtration), together with a powerful UVC steriliser lamp.
The larger variants (60&100) exclusively use filterfoam for biological filtration; bioballs are not used.
Cleaning involves lifting the handle on top of the cover, turning the flow selection handle and lateral grip handles into the cleaning position, then pushing the main handle down to compress and clean the inside sponges (PATENTED MECHANISM).
You can clean the filter without opening it by using clean, dry hands.
Pond size maximum is determined on number of little fish.
Ponds with a lot of fish should have their maximum size reduced by 50%.
Depending on the user's needs, it can be buried in the ground, placed next to a pond, or placed above the pond's water level.
Hosetails 25/30mm and 1ââ male threaded connections for model 25/40.
Hosetails measuring 32, 38, or 50 millimetres are included with the connections model 60/100.
Maximum pressure is 0.4 bars.
five-meter cable
three-year warranty (not on UV lamp and quartz glass).