Over 1000 Happy Customers

Express Delivery Available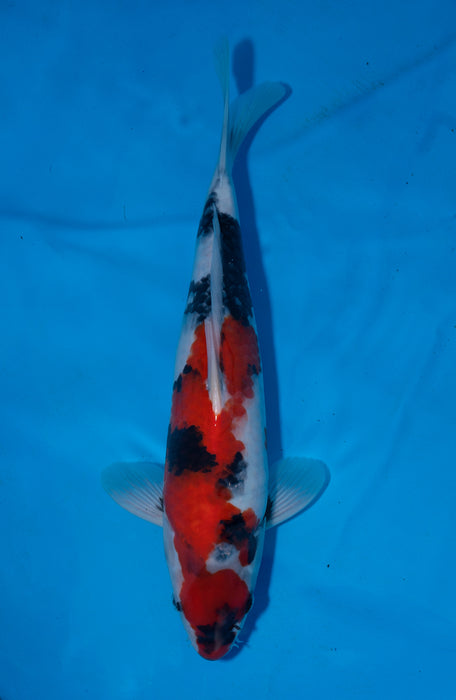 Showa
Original price
£299.99
-
Original price
£299.99
Product Description:
Variety - Showa
Breeder - Sakai Fish Farm
Age - Nisai
Size - 38cm
Sex - Unknown
Sakai fish farm have been recognised globally for their go-sanke varieties. Showa from Sakai are a relatively new product to the market, as they have been experimenting with their parent sets to shift the focus away from their incredible Sanke and Kohaku that they have been consistently producing. The farm has been producing high class, show winning koi for many years, and are known specifically for their Sanke and Kohaku bloodlines. Over the past few years, they have started focusing on their showa bloodlines, by adding in new parent fish from Dainichi. We have been buying fish from Sakai for the past 2 seasons and have seen a real improvement in quality within the showa's, even in such a short space of time. This fish is a personal favourite of mine, as it has a really nice balanced patten, along with a good body line. This fish before winter had a very good body, which has thinned down since being in an unheated pond away from much food. Once the growing season starts again, I would expect the body to come back fully and completely change the look of the fish.
Is delivery free?
We offer free delivery on the majority of our products over £50. This excludes live fish and bespoke filters. Delivery to UK mainland addresses is £3.95 as standard, or £6.95 for express.
How do I return a product?
Get in touch via email or phone and let us know your problem, we will then help as much as possible. A postage address will be given for you to return the product back to us, and postage will be refunded where applicable to our terms and conditions, which are in line with consumer rights.
At Steel City Koi, we offer a wide range of safe and secure payment options when shopping with us.
Accepted payment methods:
Debit/Credit Cards (Inc American Express)
BACS (for faster dispatch of products) please get in touch for this
Cash upon collection *only for live fish
Pay Later options currently include Klarna and Clearpay